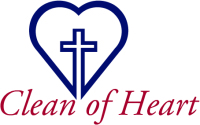 Imagine being homeless and you're living on the streets. You're in need of a shower and clean clothes. Where can you go when   you have very little or no money at all to wash yourself let alone your clothes?  
Clean of Heart provides showers and laundry services to the homeless population in downtown Columbia. This month, we're partnering them to restock their supplies in order to help more homeless launder their clothing, get a shower and feel more humane.
Liquid laundry detergent
Color-safe bleach
Regular bleach
8 or 13 gallon trash bags
Paper towels
Napkins
Shower cleaner with bleach
Disinfecting wipes
Toothpaste
Deodorant (men's + women's)
Disposable razors
Toothbrushes
Handwritten blessings and

 

cards

 

of encouragement
You can purchase many of these items at The Dollar Store! PayPal is available for online donations at givation.org./donate.
volunteers needed Saturday, March 17, 2-4pm

     

             
Join us as we create handwritten blessings and cards of encouragement. Great activity for kids. Light refreshments will be served. Please RSVP.
Take action and give today.

                                 
Contact us at givation@yahoo.com to confirm  your participation and donation drop location.