You don't need spider-powers, a fancy cape or an indestructible shield; a HERO is anyone who gives time and attention to something bigger than oneself.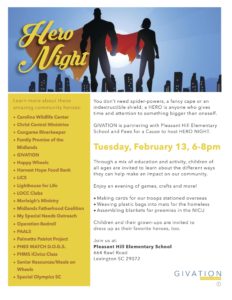 Through a mix of education and activity, we can inspire our children to be leaders of positive change while they learn about the different ways they can be an everyday hero in our community. Think of it as a tradeshow for good giving!
Join us February 13, 2018, for HERO NIGHT.